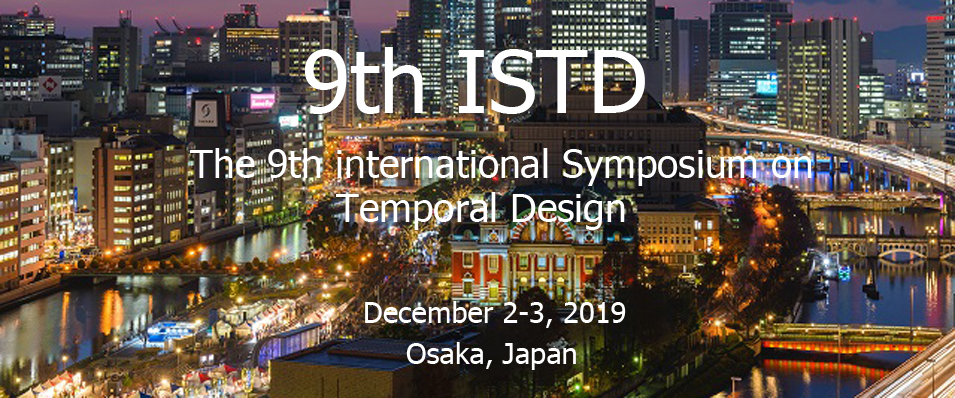 The symposium

The International Symposium on Temporal Design, held every two years, is an international forum
for researchers interested in the Temporal Design Theory. It aims at going beyond the traditional
design concepts, primarily concerned with issues of spatial design only, taking into account the
temporal dimension of life too. This brings to a better blending of natural activities and human
rhythms. To achieve "temporal design" one must approach design problems with knowledge of the
"temporal dynamism" of the interactions between human creativity and its effects on the natural
environment, and between human activities and built and natural environment. In particular, cultural
development may favour a lifestyle pattern that does not attempt to go against the forces of nature.
It is invaluable the contribution that this approach can give to architecture, engineering, pedagogy,
psychology, and many other disciplines.
Scientific Topics, including
Architecture acoustics
Building acoustics
Environmental acoustics
Music and musical spaces
Soundscape
Sound quality
Auditory system
Noise and vibration measurement and evaluation
Environmental psychology and physiology
Building environmental design including visual, heat, and indoor air environments
Architectural theory/practice for temporal design
Futurology/Philosophy of architecture
Opening Lecture

Prof. Em. Yoichi Ando, Kobe University, Japan
"Individual Preference for Health, Recovering Environments and Keeping Peace"
Plenary Keynote Lectures

Dr. Shin-ichi Sato, Universidad Nacional de Tres de Febrero, Argentina
"Acoustic design of concert halls"

Dr. Pyoung Jik Lee, University of Liverpool, UK
"Psychological and physiological evaluations of building noise"
Dr. Yoshiharu Soeta, National Institute of Advanced Industrial Science and Technology (AIST), Japan
"Sound quality analysis based on correlation mechanism"

Program

Detailed program (PDF)
Guideline for presentation
All presentations must be in English.There are no simultaneous translation facilities.
Oral presentation should be prepared as a .ppt or .pdf file. Please adhere strictly to the 20 minutes allocated to your presentation
(Plan for a 15 minutes presentation followed by 5 minutes for discussion).
For the presentation, please bring your own portable PC or tablet to the speakerfs platform, although we prepare one portable PC for the backup.
An audio output can be connected with the speakers in the Sigma Hall.
Please be in the session room and ready at least 20 minutes before the scheduled starting time of the session in order to meet the chairperson(s).
Important dates
Deadlines for Submission of Abstracts: 5 July 2019
Notification of Acceptance of Abstracts: 31 July 2019
Deadlines for Submission of Proceeding paper: 30 September 2019
Deadlines for Submission of Full papers(s) for Publication on JTD*: 29 February 2020
*Selected papers will be published in a special issue, Journal of Temporal Design in Architecture and Environment, for the 9th ISTD.
Call for Papers
Submission of Abstracts
Potential contributors are invited to submit an abstract of approximately 300 words. The abstracts should clearly indicate the paper title,
author names, affiliation, address, phone and e-mail. Please send your contributions to y.soeta@aist.go.jp
All submitted abstracts will be reviewed and notifications about acceptance will be sent to authors.
Submission of Proceeding papers
To submit the final paper for the 9th ISTD 2019 Symposium, please write it according to the template here.
Venue
Sigma Hall, Osaka University (Toyonaka Campus)
1-3 Machikaneyama-cho, Toyonaka City, Osaka, 560-0043, Japan
More information about Toyonaka Campus of Osaka University can be found in the website:
https://www.osaka-u.ac.jp/en/access/index.html#toyonaka
https://www.osaka-u.ac.jp/en/access/toyonaka/toyonaka.html (Sigma Hall is No.21 on the map)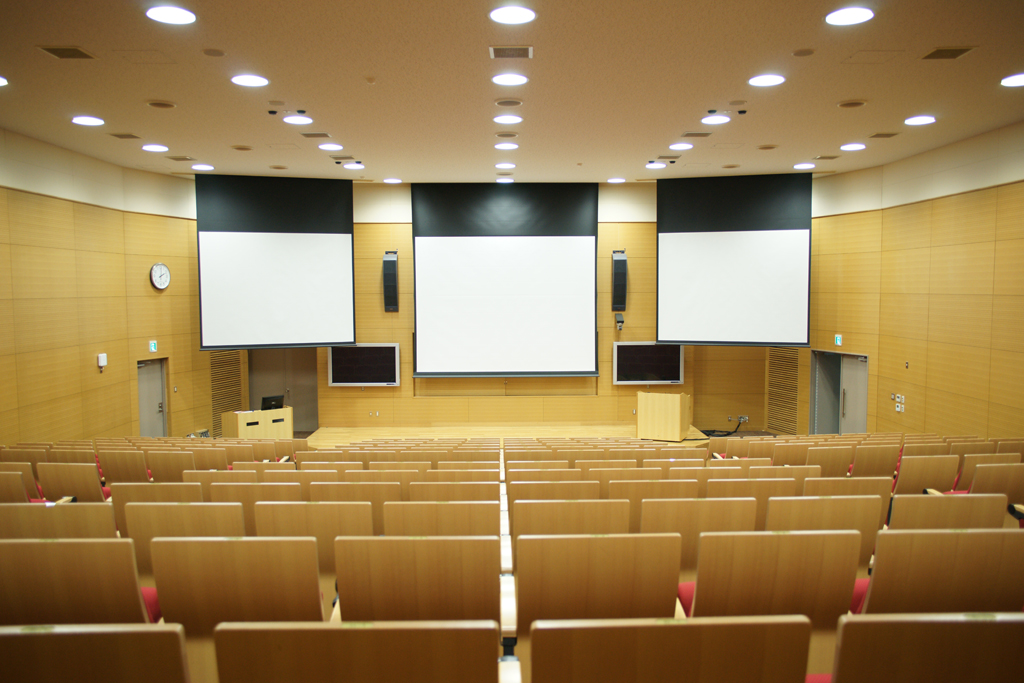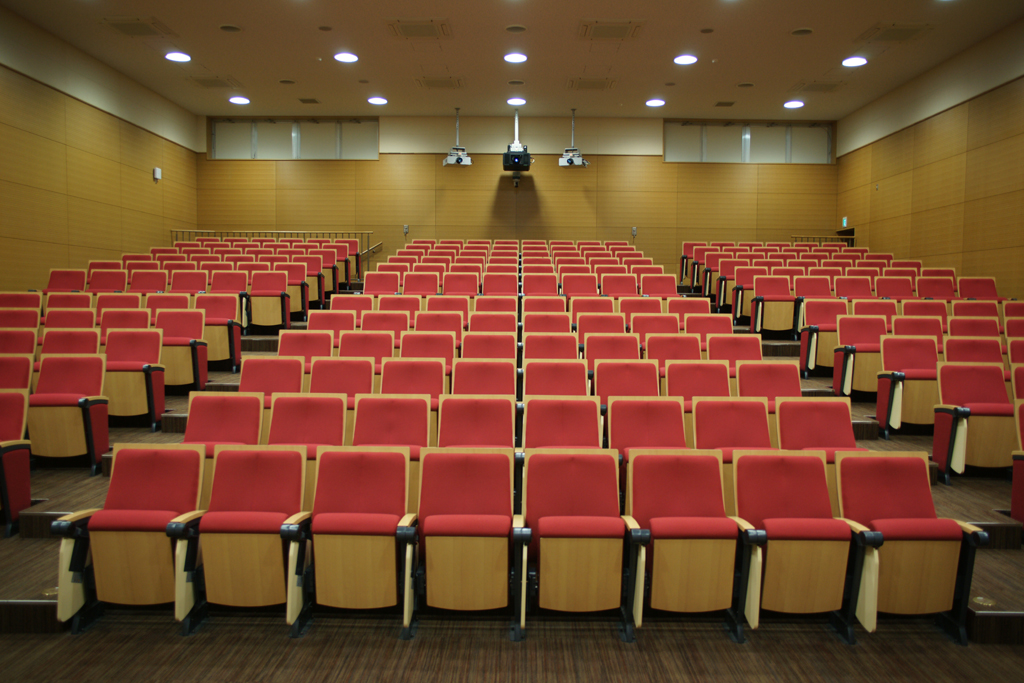 The nearest stations for Toyonaka campus are "Ishibashi Handaimae" (Hankyu Takarazuka Line) and "Shibahara Handaimae" (Osaka monorail).
Since the walking routes are bad for directions especially from "Ishibashi Handaimae" station, the below figures will help to take the earliest ways.

<Walking route from "Ishibashi Handaimae" station>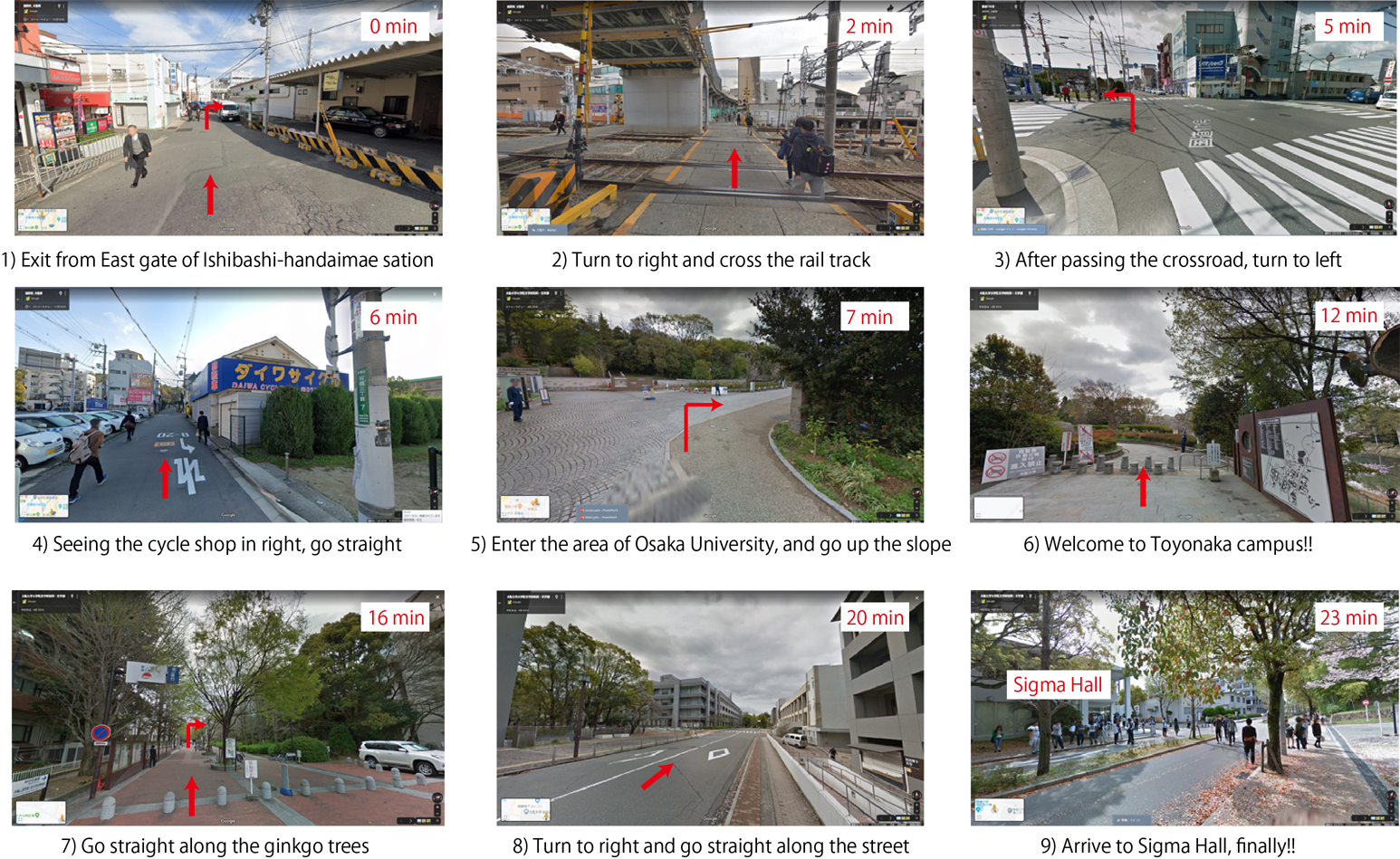 <Walking route from "Shibahara Handaimae" station>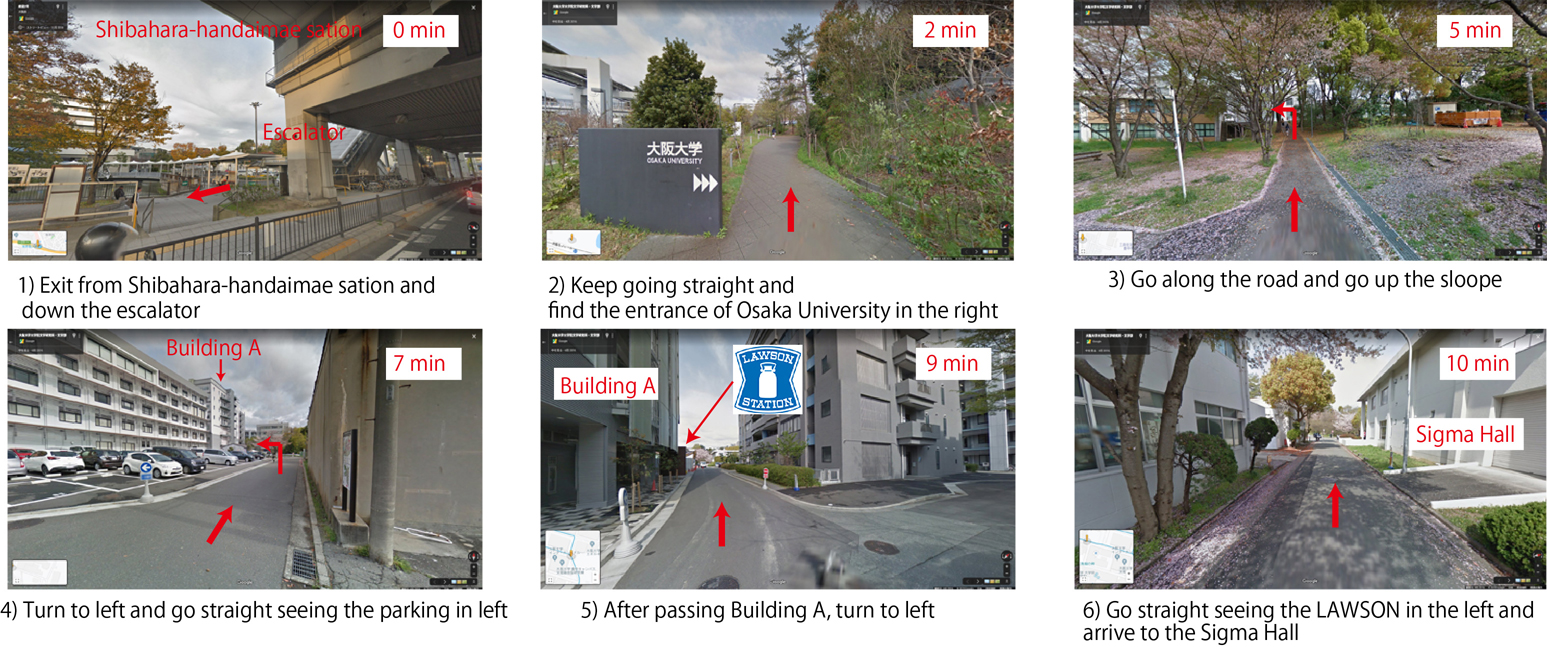 Registration
The registration desk will be on the groung floor of Sigma hall on December 2-3 and will be opened at 9:00 AM.
Please give us your name and pay the registration fee there. We will give you the program and abstract book, and also USB flash drive containing proceedings.
Registration fee shoule be paid at the registration desk. Cash ONLY.

Registration fee: 20,000 JPY
Student's registration fee: 5,000 JPY
(These include Symposium material and Coffee, but do not include Lunch and Banquet)
Additional paper fee: 5,000 JPY
(If participants present more than one paper, they should pay 5,000 JPY per each additional paper)
Banquet
Banquet will be held on the first day (2nd December) from 18:00 at Japanese traditional restaurant gGanko Ishibashi-tenh
When the final session of the day is finished, the staff will guide you to the restaurant. It will takes about 20 minutes on foot from the Sigma Hall.

Bnquet fee:
Regular 10,000 JPY
Student 5,000 JPY
You can pay the Bnquet fee at the registration desk. Cash ONLY.
Accomodation
Osaka University (Toyonaka Campus) is located close to Osaka International Airport (6 min. by train), Osaka Station (23min. by train) and Shin-Osaka Station (30 min. by train).
So the hotels around the airport and the stations are convenient to access the venue.
The hotels showing below can be booked throught the link under the name.
(* The hotels are examples. You can find more hotels by booking sites such as "hotels.com" or "expedia.com".)
[Hotels around Osaka Internationa Airport]
Green Rich Hotel Osaka Airport
https://www.expedia.com/Osaka-Hotels-Green-Rich-Hotel-Osaka-Airport.h16002338.Hotel-Information?&langid=1033

Osaka Airterminal hotel
https://www.osaka-airterminal-hotel.com/english.html

Toyoko Inn hotel Osaka Airport
https://www.toyoko-inn.com/eng/search/detail/00241

[Hotels around Osaka station]
Intercontinental Osaka
https://www.icosaka.com/en/

The Rits-Carlton Osaka
https://www.ritzcarlton.com/en/hotels/japan/osaka

Hilton Osaka
https://www3.hilton.com/en/hotels/japan/hilton-osaka-OSAHITW/index.html

Hotel Hankyu International
https://global.hankyu-hotel.com/hankyu-international/

Rihga Royal Hotel Osaka
https://www.rihga.com/osaka

[Hotels around Shin-Osaka station]
Remm Shin-Osaka
https://global.hankyu-hotel.com/remm-shinosaka/

Courtyard by Marriott Shin-Osaka station
https://www.marriott.com/hotels/travel/osacy-courtyard-shin-osaka-station/

Shin-Osaka Station Hhotel
https://www.st-hotel.jp/english/

Toyoko Inn hotel Shin-Osaka Chuo-guchi Honkan
https://www.toyoko-inn.com/eng/search/detail/00016

Hotel Mielparque Osaka
https://www.mielparque.jp/osaka/en/

Committee
Convenors
Prof. Em. Yoichi Ando, Kobe Univ. Japan
Yoshiharu Soeta (Chair), National Institute of Advanced Industrial Science and Technology (AIST), Japan

Scientific Committee
Ryota Shimokura, Osaka University, Japan
Kosuke Kato, Osaka University, Japan
Yosuke Okamoto, Daido University, Japan